Donna Mejia.
She's one of those people that sticks with you.   People turn their heads in grocery stores to watch her walk by. Whether it's the silver dreadlocks and crystal blue eyes or sheer physical grace with which she carries herself…or maybe it's that intangible aura that surrounds her, radiating graciousness, pride, and a Mr. Miyagi-esque quality that makes you think, "This woman has something to teach me about life."
Do I sound like a total fangirl? Well I am.
And if you've met her, you are too. Don't play.
This is all of us meeting Donna Mejia for the first time: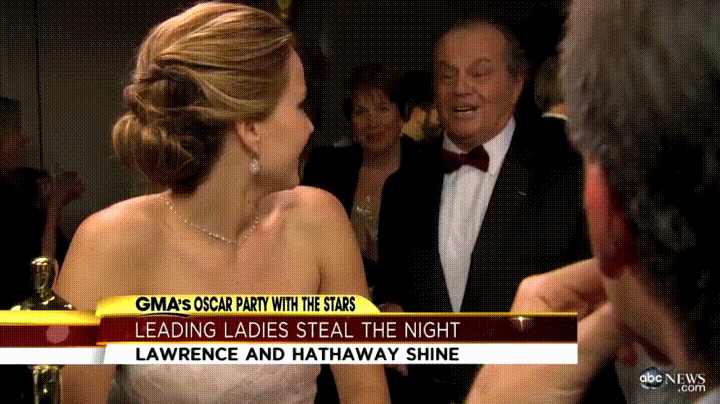 Today I have the joy of sharing some behind-the-curtain fun from The Donna.  My simple 5 question interview produced so much fun, twists, and turns that I'm going to have to save some of it for later posts… (That's me hinting that you might want to subscribe so you don't miss, say, photos of a baby-dancer-Donna or sneak peeks at an incredible virtual reality visual art project she's involved in!)
She's as talented with words as she is with dance, so hold on to your kuchi, grab a glass of wine, give the kids the remote control, and kick your feet up for 5 minutes while you relish the indescribable (but I'll try)  joy that comes from getting to know this goddess just a little bit more.
You do a ton of traveling with your dance career,-  do you have a favorite souvenir from traveling?
I travel frequently, so time at home has become the foundation of my personal balance in between touring engagements.  I have filled my home space with the generous, heart-filled mementos from friends and fans (thank you!).  I've also become addicted to antique shopping during my travels.  Ultimately, these fascinations culminated in the installation of little "gratitude" shrines in every conceivable nook and corner of my abode.
Here are a few snapshots of the various nooks and shrines in Donna's home, courtesy of  her blog. (More on this later!)
Additionally,
I love to cook and always aim to learn about regional cuisine and specialties when I travel. Each trip feels abundantly successful if my work has unfolded well, I've made new friends, AND I can manage to bring home a recipe that will become part of my heirloom family log.  My daughter and I love to recreate glorious dishes we've been introduced to by friends around the globe!
So do you have a guilty pleasure snack?
Popcorn would not seem to be much of a guilty pleasure… but I tend to overload my popcorn with all kinds of fixings, flavors, herbs and add-ons that reduce the health value of this natural food. I'm addicted to textures as much as flavors, and popcorn allows me to get my mega-crunch on with indulgent abandon.  In fact, I was at the dentist today enduring the repair of a chipped molar due to my unwise escapades in crunchy foods. Will I ever learn?!
"Popcorn allows me to get my mega-crunch on with indulgent abandon"
Have you ever had a non-dance job?
I volunteered with a wildlife rescue facility in Colorado!  I spent one year serving in the intensive care unit, and then switched to rescue and transport due to my the increasing scheduling complexity in my dance and teaching career.  I learned a monumental amount about the plight of wildlife under human impact along with animal husbandry and behavior. Each volunteer day was filled with equal amounts of delight and heartbreak for the animals.  I learned even more about myself: understanding and true empathy, being decisive, non-attachment to glory and ego, and the honor of hard-labor in service to the needs of others. If I ever win the lottery I'll be donating to the sanctuary! 
Any other surprising hobbies you're harboring outside of your dance life?
I'm a sewing and design freak who obsessively builds curio cabinets, shrines, and garden spaces out of thrift and antique store finds. I'll geek-out anytime over photos and conversations having to do with any and all of it. And sewing…  I am always into some complicated and adventureous project in the sewing room. I have a secret/little/mega-nerdy sewing blog-corner on my website: 
Bobbin Banga: A Love for Artful Design and Precision Machinery
So yeah, when I mentioned Donna's blog earlier, I bet you weren't expecting
that
.  Ms. Mejia is secretly a huge sewing geek.  I mean, she has over 20 sewing machines for goodness' sake!  (Almost all of them are second-hand. In fact, the majority of the furnishings in her sewing basement – yes I said basement – are mis-matched odds and ends she picks up from
Habitat for Humanity
ReStore
.  As if you needed ANOTHER reason to love her.)
On her blog she says,
"When Craftsy.com launched in 2011, I jumped on board to learn all the wonderful little things I couldn't seem to figure out from illustrations in literature.  The acquisition of knowledge set me free to fully indulge my creativity, and I haven't bumped into boredom yet.
Having something other than dance has become crucial to my creative flow in life and career.  The benefit of detailed, fine motor movement with my hands, contemplative time, blossoming patience and attention to detail have made me a better dancer/artist/scholar/writer/etc."
 The acquisition of knowledge set me free to fully indulge my creativity, and I haven't bumped into boredom yet.
Are there any other projects that you want to tell us more about?
Well… first I'd like to say THANK YOU SO MUCH LIZ!!!  What fun questions from you! 
May I please extend a warm invitation to our community for the annual Earthdance retreat I host each October in Massachusetts? It is a fundraiser for our venerable and utterly exquisite host site. I do not earn a single penny in salary from the volunteer engagement, but I feel like I depart the weekend with enough heart-riches to nourish me through a full year.  The master chefs cook us drool-worthy, otherworldly meals. The deep woods surrounding the retreat center are breath-taking. The sun-drenched studios make my heart sing. 

Three hours of morning somatic bodywork and three hours of afternoon dancing always put me back in touch with why I started dancing in the first place.

 Here's the link for this nonprofit retreat center dedicated to dance, upliftment and social consciousness: Transnational Dance Immersion 2017 with Donna Mejia | Earthdance
*Feature photo by Alvin San, 2009
This is not a paid or sponsored blog.   Please send any corrections via the contact page. 
 Did you miss out on other interviews or fun with Tribal dance headliners? Here they all are!
Behind the Curtain with Ariellah
Soothing Sips with Jill Parker & Amy Sigil
Tribal Fusion Headliners: Early Years  (FatChance, Ultra Gypsy, Rachel Brice, and Michelle Sorensen)
Headliners, Before they were Stars (Kami Liddle, Jill Parker, Mira Betz, and Rachel Brice)
Headliners and their Furbabies!  (Kami Liddle, Ariellah, Jules Downum and Jill Parker)
Do you have a favorite tribalista that you'd like to go behind the curtain with? Whether a dancer, fashion stylist, interior designer, musician, or whatever – let us know at liz@everydaytribal.com who you'd like to read more from!